Just a dude trying to make a living in a crowded market. Live inventory - if you can add it in the cart, it will ship...usually (I tried to maintain 100% accuracy) All products are ship from Southern California, US.

I don't dabble that much in the aftermarket upgrades market anymore, instead I'm focuing on my own nylon gear designs
Please send inquiry to [email protected] or use the Contact page for any questions and concerns.

* The following bio is made purely to pay homage to Ace Combat - a video game that I"m fan of. Any persons and places mentioned below are purely fictional. 8492NW is located in Southern California (SoCal).



Hey guys I'm Bill, I'm currently a full time nylon gear maker residing in the city of Sudentor in North Osea, an province situated on the northern end of the Osean Federation. I founded 8492 Nylon Works in 2020 and this is my origin story.
Growing up I didn't really know what to do with my life so after about a year in college I decided to join the Osean Defense Force (OSDF) just after my 19th birthday as a way to straighten myself out. After about a year in the sevice, tension with Yuktobania got esculated into a full blown war and my unit got assigned to the frontline where the fighting was the heaviest (the war lasted a couple months and it was later known as Circum-Pacific War/Belkan Conflict (due to alledged involvement from Belka) to those who participated in it).
Some of the things that happened during the war were pretty intense but thankfully most of the guys I served with made it through (physically anyway, wounds can heal but traumas.....yeah not so much. We have lost more guys to PTSD related suicides then anything else). When the war ended the world went from hell back to being peaceful again so we were in this weird phase where we are lost as to what to do next - some re-up, some left. I decided to renew my contract and serve as an volunteer for the International Union Peace Keeping Force (IUN-PKF) stationed at Usea - a continent in the east.
Usea went thourgh a near extinction event when an asteroid fall in 1999 and the war that came after it made it worse. I feel like volunteering for the humanitarian/rebuilding effort was the right thing to do and just like that after narrowly surviving a major war in one continent they ship my butt off to a different one in the opposite direction. While there me and my squadmates often come across issued gears that don't work quite right so I decided to learn sewing and I often offer gear modifications or come up with gear for my buddies during down time.
When my contract ended I decided it was time to move on and landed a job at Grunder Industries in 2014 as an R/D specialist in the nylon gear division. There are ups and downs but I enjoyed it for the most part. With the company closing down due to the 2019 Lighthouse War Scandal I became unemployed but I took it as an sign it was time to make 8492NW my full time gig and here I am!!

So ya I'm just a dude trying to make a living in the already crowded market, feel free to take a look around and buy something to support me while you are at it!! PEACE!!

- Bill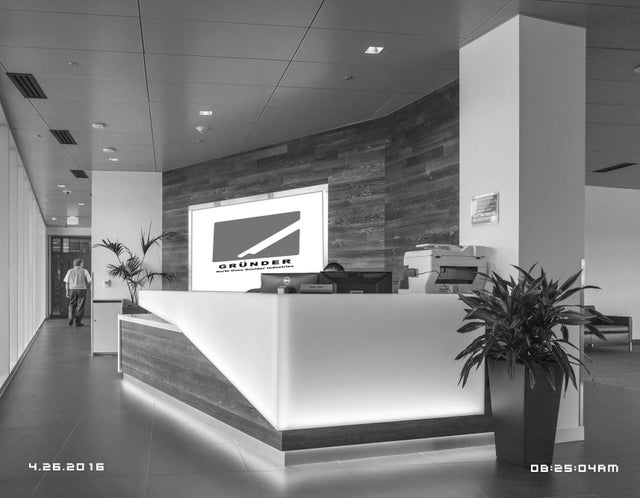 IRL Bio:
Okay I made up all that, I'm just a stitch bitch who happened to be huge fan of Ace Combat. if you try to Google Osea and wonder if it's a real country then you are a gullible chum JK JK Anyway here's the real story.
Back then airsoft used to be a huge part of my life (even work in the industry for a few years) so spending money/time tinkering airsoft guns and gear are a common part of my routine. It got so expensive that I was like "hey, maybe I should learn to sew so I can make my own gear!!" and just like that the company was born....well not quite yet.
In the beginning I was doing clothing mods and eventually move away to do nylon gear. Over time I got good at it and people started to recommending taking it to the next level and turn it into a business. I heed their words, purchase almost a grand worth of material and got to work...BIG MISTAKE!! There a lot of things you need to know in order to run a successful nylon gear business or any other type of businesses in general so don't just try to start a compnay right away because you sold a few things.
Anyway I started the company in 2014 as Wild Bill Tactical with absolutely no knowledge on how to operate an nylon gear company so I pretty much tried to make whatever that makes me money and learn about the trade on the side - Slings, toiletry bag, dog leash, you name it, I probably did it. Breaking into the industry was pretty tough because I have zero contacts/connections and no one wants to collab with you unless you are already a reputable company with a decent amount of followers.

Eventually I came across AXL - an company that thrive on providing aftermarket upgrades to existing gear. I imitated their business model and finally gained some momentom around 2018 when I released the Magazine Wedge Adapter Kit (MWAK) and Zip Flaps.
The first big break really came when COVID hit in 2020. Nylon gear shortages were real. With nothing better to do due to lockdowns and the government handing out assistance money to spend, people flock to small guys like myself for their gear needs and that's when business started to really took off. Eventually I renamed my company to 8492 Nylon Works Co. and turn it into my full job in 2021 (As a homage to 8492nd Squadron - a group of antagonistic pilots that you will encounter in Ace Combat 5)

Thankfully things are calmer now and it's thanks to you all that I was able to keep doing it full time and venture into other things like selling nylon materials and incorporating fancy machine. I no longer do custom but I hope that people will stick around and support my brand for years to come.
So ya that's it. I'm the dude who owned 8492, I tried to do everything in house/stay small/exclusive to keep things in control. If you needed stuff and wanted to support a small dude like me then feel free to look around and buy something. PEACE!!