8492NW is specialized in aftermarket upgrades for nylon gear from leading industry brands as well as a variety of cross brands compatible accessories suites and original nylon gear designs.

Operation: 8492NW is located in Southern California and all products are listed in US dollars (USD) amount. We are reachable via email ([email protected]) or you can submit an inquiry on the Contact US page. We no longer check DMs on social media. while it's great that people wanted to connect with us, people are treating it like live support/live chat and it's annoying so email is the best way to reach us.

Orders are usually shipped Monday to Friday and sometimes on Saturday. Saturday and Sunday are usually closed.

8492NW is a small outfit but we do our best to ensure that our customer have the best shopping experience.

Lead time: Live Inventory. If you can add it to the cart, it's In Stock....usually. I tried to maintaine 100% accuracy but if something is backordered we will contact you for further options. If we don't heard back within 1-2 business days then the order will go out without the backordered items and the amount will be refunded back to you.

If you can't select an option, it's Out of Stock

If you can select an option but it said "NO STOCKS AVAILABLE, LEAD TIME X-Y BUSINESS DAYS" , it means no stocks are available but it is available on a pre-order basis. If you order a mix of in stock and made to order items, the lead time for the made to order items will overlap. If there are certains items that you need now, it's recommended that you make separate purchases.
Pre-orders are non-cancellable. It's annoying when people found what they want somewhere else and want to cancel the order with us.
Domestic Shipping: Domestic orders are dispatched via USPS or UPS. PO Box are dispatched via USPS only.

International shipping: All international orders are dispatched via UPS. If it's going to a PO Box we will have to ask you to ship to alternative location or cancel/refund the order as USPS had not been reliable in recent times.

We cannot accept request on altering custom forms as it is a perjury. Due to international shipping/importing/duty/tarriff and numerous other factors that are beyond our control it is expensive to import anything so please don't complain to us about things being expensive.

International buyers are responsible for all import/duty fees. Importing is expensive no matter what so if you have a tight budget look elsewhere.

All orders that are going to Russia, Belarus and Ukraine will automatically cancelled. Currently all major posts had prohibited shipping to those countries due to the ongoing conflict.

APO/FPO: We do offer shipping to military installations. ITAR controlled items excluded. They might took a while to arrive though compared to domestic mail so it's your responsibility to ensure that you are still station there when it's getting delivered.

Cancellations: Please send a cancellation request via email. Cancellations is NOT a gurantee as we try to ship orders out as quickly as possible and not even check my email until later. DIY materials order cannot be canncelled since once they are cut they cannot go back to the original roll. Cancellation carries a 4% fees (these is the percentage payment processors charge for transactions and I don't get them back when we refund your money.)

8492NW reserve the final rights as to whether an order can be altered or cancelled.

Return/refund: If you are not satisfied with my product you have 14 days after order's arrival to return it for a refund (We think two weeks is enough time to figure out if my product works for you or not). Buyer pay return shipping. There will be 15% restocking fee for returned gear (Someone have to go pick it up from the PO box and bring it back for processing after all). The original shipping charge is non-refundable (This is for paying shipping label to get the package to you). If they do not come back in its original packaging and in resellable condition the restocking fee will jump to 30%.

All DIY material sales, Clearance and Garage Sales items are FINAL and returns are NOT accepted. If they are mailed back anyway we will keep items and NO refund will be issued.

Exhange: We don't have a exchange program, place a new order to put it on queue and return the unwanted item for a refund.

Address: Please make sure it's correct, We ship dozen orders a day and don't have time to check each one. Sometimes our label generator might autocorrect what you put and we have no control over it. if the carrier bounced it back and we can reship it at your dime. If there's an error please email 8492NW as soon as possible. Correction is not an guarantee as we priorotize getting orders out on time and might not even check email until much later.

Received wrong item: Unfortunately mistakes to happens sometimes. Email us with your order number and we will help you out, however we do reserve the right to not send out anything if I feel like the mistake is not legit (it's hard to tell if people are being honest over email)

I'm on vacation, can you hold my orders for me?: Unfortunately we cannot. If everyone request holding something we will have a lot of packages sitting in the shop. Please consider ordering at a later time or ship to someone who can hold it for you.

I received my order but it was damaged: Send an email with photographic evidence and we will work with you on a refund/replacement. We insurance all our packages and the photographic evidence allows us to assess the situation/seek reimbursement with the shipping carrier

Tracking shows order delivered but I don't see it in the mailbox: Unfortunately this is one situation where we can't offer reimbursement/replacements. Mail pouching/misplacement does happen and we have no control on how the carrier deliver your mail. A lot of carriers these days had started taking photos as delivery proof.

Insurance/signature service: We don't offer signature service on the site, we found that 99% of the time people never bothered with it. We charge a little more to insurance packages so in case of lost/stolen/damage we can offer reimbursement without losing sleep over it.

Where's my order?:
USPS Tracking service: https://tools.usps.com/go/TrackConfirmAction_input
UPS Tracking service: https://www.ups.com/track?loc=en_US&requester=ST/

Warranty: All 8492NW products (excluding Clearance and Garage Sales items as they are sold as-is) are covered by a lifetime warranty. If there any premature failure we will either repair/replace it at no charge. Things that are not covered are but not included: Normal wear and tear, modifications done by personal other then 8492NW, intentional abuse/torture testing, etc. Warranty applies to the original purchaser who held the original invoice and is not transferrable.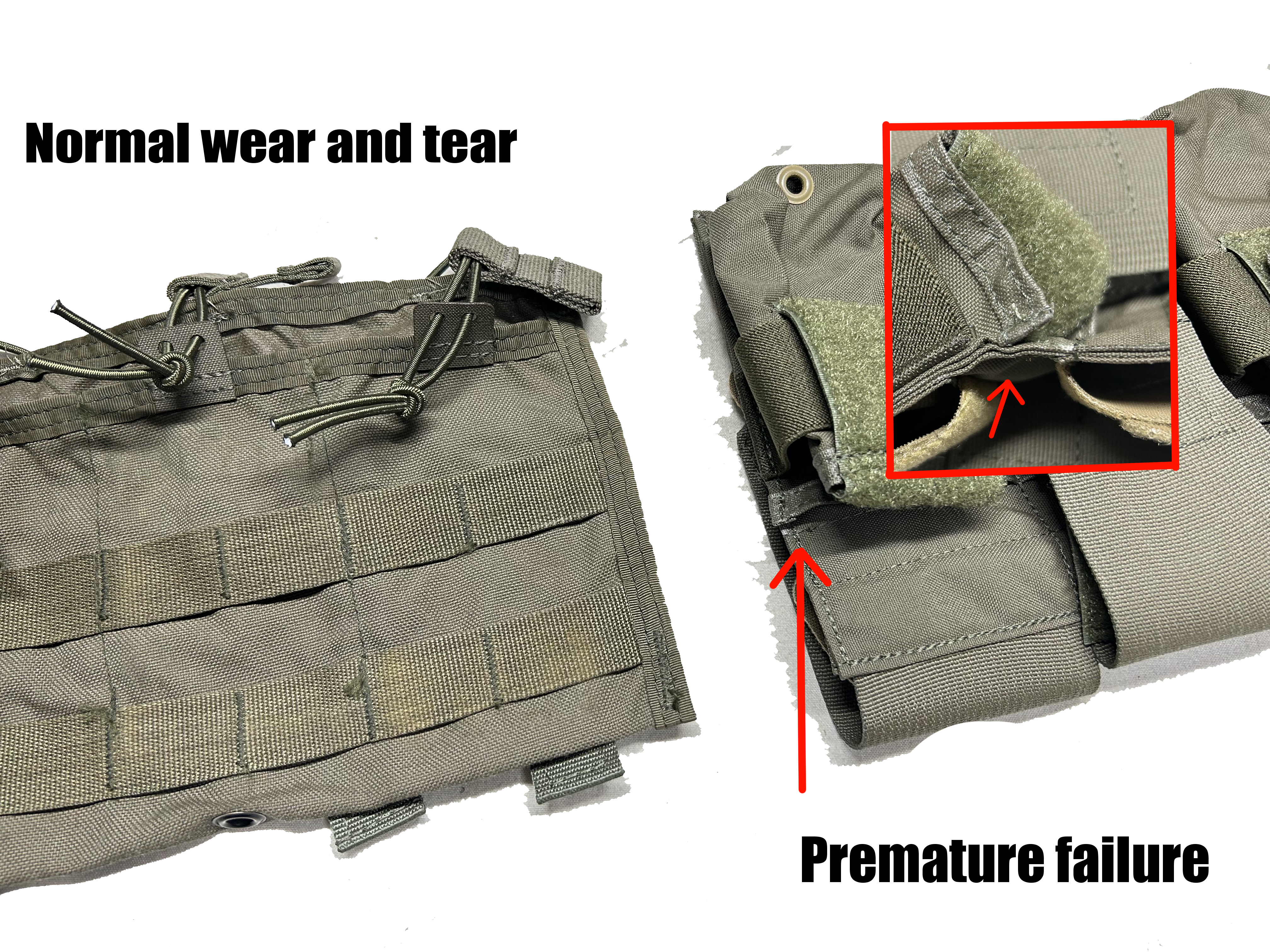 Tax: Per California tax law. sales tax applies except for: Oregon, Montana, Delaware, New Hampshire and Alaska. International orders usually are not taxed but they might have import/duty fees.

For tax exempt purchases please email us at [email protected] along with your Tax ID/Seller permit/Resale certicate and your Paypal email. We can only generate an tax exempt purchase invoice if you have a Paypal account. Our e-commenace platform does not have the necessary programming to write off tax and generate custom invoices. We tried to do this manually in the past but it's just too much of a pain.

I forgot X or Y and wanted it added to an existing order: Orders cannot be altered midway, it's a hassle to dig up your order, revise invoice and repackaging it. It is a waste of time/packaging supplies and it's annoying. Please place a new order to put it on queue and make sure you have everything need on future orders.

I placed two orders, can you combined them and refund the shipping charge on the second order? Same as above.

Customer checkout note: We don't really read them anymore. People abuse it all the time with unsoliticated request and it's getting ridiculous. We will not comply or answer anything.
Things that are okay to put:
- Compliments
- Ace Combat reference (we might throw in a free Osean flag patch)
- Draw something goofy on your order paper
- Throw in some stickers (They cost pennies and are basically free advertistment)

things that are not okay to put and will be ignored are:
- Delivery instructions (We have no control over how and when a carrier deliver your package)
- Product alterations request (We don't do customs anymore and it's obnoxious to ask for changes without expecting to pay)
- Holding your order and not ship until a specific time (If everyone does that we will have a lot of packages sitting in the shop)
- Questions on products (This is what email is for)
- Asking for free stuff
- Any other unsolitcated/absurd/unreasonable request

Discount code: A code is needed, we do not honor discount post sales. Please subscribe or follow my social media page if you want first dip.

Custom Work: We no longer take commision for custom work. They are always a hassle and not really the real money maker. Please visit one of my gear supplier Mission Spec and give them a hollar:

https://missionspec.com/products/services/custom-gear/

I'm local to you, do you offer pick up?: For privacy reasons we no longer offer pick up. It disrupt work flow when we are expecting visitors to come in.

Swag/Merch?: https://www.8492nylonworks.com/category/swags-patches-stickers

Wholesale: We no longer do wholesale, right now we just don't have the manufacturing capability. We had done cold calls to look for dealers in the past and the ones that do work with us turns out to be a huge pain to work with.

Bulk discounts on DIY materials purchase?: We don't offer discount for DIY materials. I'm neither a manufacturer nor wholesaler/distributor for raw materials, nor do we have a giant warehouse to stash enough materials/packaging to fulfill bulk orders. We make more money turning them into finished products if we have to be honest. People often ask for discounts just for buying a small sum and it's getting annoying (Take the #5 zipper sliders for example we have to buy 6000 pcs before YKK would even sell any to us). We felt like my prices are fair plus my margin is not very high and we do it mostly to help with the cost of buying bulk in the first place. We know places that do offer discounts but right now we are not one of them.

Bulk/Military/LE discount: We do not offer military/LE discount. We are not charging a crazy amount like First Spear/Crye/LBT and we don't have the software to confirm ID anyway.

OEM: We currently do not offer OEM or design services.

Clearance/Garage Sales Items: There will no return on items that are on clearance or as part of the garage sales. They are usually marked down already so you can enjoy the savings without having to input discount code.

I can't find X or Y, are they still on the site? If you can't find it chances are they are discontinuned and are no longer offered. Gear designs are constantly evolving and things that are profitable in current climate might not be doing so well in the future.

I tried to reach out on your social media but no one reply. What gives? We no longer use social media for business related inquiries. People are treating it like live support and it's annoying. The best way to reach us is to send email to [email protected] or use the Contact page.
Can I return the item for a newer version later on? No, product designs are constantly evolving and they are subjected to change without notice. If we take back everything I will have a lot of returned product that we can't resell. If it works use it until it break and then buy the newest one.

Is there any pricing/availability difference between your ebay and online store?: Yes ebay has a ton of moronic rules/fees and they keep fixing things that isn't broken so we no longer sell a ton of product on there like before. We always encourage people to shop via our webstore for the best pricing possible. If it wasn't to have some visibility outside of social media we would have close the ebay store a long time ago.

Do you have any other social media accounts besides IG? No we do not. We used to have a Facebook business page but we closed it down. Meta made it confusing to use and again people are treating social media accounts like live support/live chat which we don't like.