8492NW is specialized in aftermarket upgrades for nylon gear from leading industry brands as well as a variety of cross brands compatible accessories suites and original nylon gear designs.

Operation: 8492NW is located in Southern California and all products are listed in US dollars (USD) amount. I'm reachable via email (8492nylonworks@gmail.com) or you can submit an inquiry on the Contact US page. Orders are usually shipped Monday to Friday and sometimes on Saturday. Saturday and Sunday are usually closed.

Lead time: Live Inventory. If you can add it to the cart, it's In Stock....usually. I tried to maintaine 100% accuracy but if something is backordered I will contact you for further options

If you can't select an option, it's Out of Stock

If you can select an option but it said "NO STOCKS AVAILABLE, LEAD TIME X-Y BUSINESS DAYS" , it means no stocks are available but it is available on a pre-order basis. If you order a mix of in stock and made to order items, the lead time for the made to order items will overlap. If there are certains items that you need now, it's recommended that you make separate purchases.

Domestic Shipping: Domestic orders are dispatched via USPS or UPS. PO Box are dispatched via USPS only.

International shipping: All international orders are dispatched via UPS. NO PO BOX. NO EXCEPTIONS. COVID had really mess up shipping infrastructure around the world and it is the only reliable carrier for shipping overseas right now in my opinion (yes it's pricey). If your order is going to a PO box I will ask for for an alternative address or cancel/refund the order.

International buyers are responsible for all import/duty fees. No exception. I will no throw away your invoice or send your order as gifts and piss off customs

APO/FPO: I proudly ship to military installations. ITAR controlled items excluded. They might took a while to arrive though compared to domestic mail so it's your responsibility to ensure that you are still station there when it's getting delivered.

Cancellations: Please send a cancellation request via email. Cancellations is not a gurantee as I try to ship orders out as quickly as possible. DIY materials order cannot be cannclled since once they are cut they cannot go back to the original roll.

Return/refund: You have 14 days after order's arrival to return it for a refund. Buyer pay return shipping. There will be 15% restocking fee for returned gear (Someone have to go pick it up from the PO box and bring it back for processing). All DIY componenents sales are final and returns are not accepted

Exhange: I don't have a exchange program, place a new order to put it on queue and return the unwanted item for a refund.

Address: Please make sure it's correct, I ship dozen orders a day and don't have time to check each one. Sometimes my label generator might autocorrect what you put and I have no control over it. if the carrier bounced it back and I can reship it at your dime. I can correct your address upon request but it is not a garantee as I prioritize getting orders out on time.

Received wrong item: Email me with your order number and I will help you out anyway I can.

I did not get my delivery/It was damaged: Unfortunately nothing much I can do if that happens. I always put everything in plastic bags, pad it as much as possible and make sure that the label is correct/applied correctly. Also I have no control how and when it will be delievered once the carrier got a hold of it. 8492NW is not responsible for packages that are lost, damaged or stolen.

Tracking shows order delivered but I don't see it in the mail: Unfortunately there's not much I can do about that. It's impossible to tell if people are telling the truth or just trying scam the seller on my end.

Insurance: I don't offer insurance or signature service on the site, I found that 99% of the time people never bothered or didn't know about it. People usually file a dispute or chargeback if something happened anyway. 8492NW is not responsible for packages that are lost, damaged or stolen

Where's my order?:
USPS Tracking service: https://tools.usps.com/go/TrackConfirmAction_input
UPS Tracking service: https://www.ups.com/track?loc=en_US&requester=ST/

Warranty: All 8492NW products are covered by a lifetime warranty. If there any premature failure I will either repair/replace it at no charge. Things that are not covered are but not included: Normal wear and tear, modifications done by personal none other then 8492NW staff, intentional abuse/torture test, etc.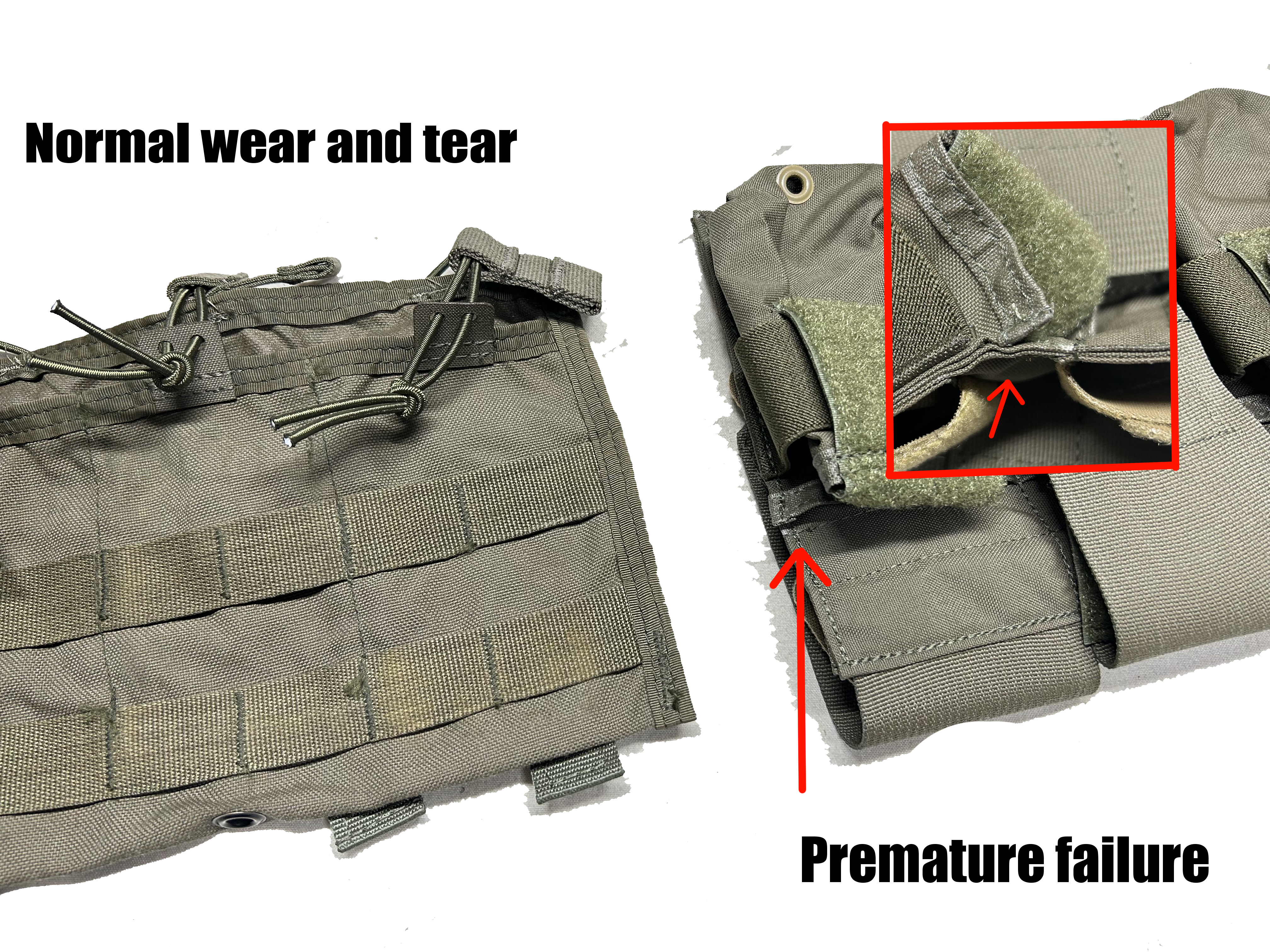 Tax: Per California tax law. sales tax applies except for: Oregon, Montana, Delaware, New Hampshire and Alaska. International orders usually are not taxed but they might have import fees.

I do not offer tax exempt purchases at this time. My platform doesn't really let me do that and it's a pain to do it manually (I have to manually refund the tax and photoshop the invoice for recordkeeping, ugh....no thanks)

I forgot X or Y and wanted it added to an existing order: Orders cannot be altered midway, it's a hassle to dig up your order and revise the invoice. Please place a new order to put it on queue and make sure you have everything need on future orders.

I placed two orders, can you combined them and refund the shipping charge on the second order? Same as above,

Customer checkout note: I don't really read them anymore. I don't know why checkout note even exist but people drops unsoliticated request with it all the time and it's getting ridiculous. I will not comply or answer anything. Things like compliments, draw something goofy on your order paper or some free stickers are fine.

Discount code: A code is needed, I do not honor discount post sales. Please subscribe or follow my social media page if you want first dip.

Custom Work: I no longer take commision for custom work. They are always a hassle and slows down the work flow.

I'm local to you, do you offer pick up?: Not anymore for private reasons plus it's disrupt work flow when there's visitors coming in.

Swag/Merch?: https://www.8492nylonworks.com/category/swags-patches-stickers

Wholesale: I no longer do wholesale, dealers are a pain and they can kiss my rear

Bulk discounts on DIY materials purchase?: I don't offer discount for DIY stuff. I make more money turning them into finished products if I have to be honest. People often ask for discounts just for buying something which makes no sense (Take the #5 zipper sliders for example I have to buy 6000 pcs before they would even sold any to me). I felt like my prices are fair plus my margin is not very high and I do it mostly to help with the cost of buying bulk.

Bulk/Military/LE discount: No discount, I'm not charging First Spear pricing and I don't have reliable software to confirm ID anyway.

OEM: I currently do not offer OEM or design services.

Clearance Items: There will no return on items that are on clearance. They are usually marked down already so you can enjoy the discount without the codes.

Are any of your designs patented? None, I found that unless you have your own legal team who do enforcements it is practically useless. Also you need a lot of money to apply/renew it too so I just didn't bother. It is a broken system that only benefit big companies and the justice systems (all these filing/renewal/litigation/court fees are practically free money to them and I don't see it changing at all)
Where do you get X or Y? Sorry I don't disclose sourcing information. I hate it when some random mofos come in and expect me to spoonfed it to them. 95% of the sources can be found by simply Google it (Ex: Type ITW Nexus on Google and you will find their website and a list of authorized distributors in less then a minute.)

I tried to reach out on your social media but no one reply. What gives? Social media is great for promoting but I refused to use it for business related stuff. People are treating it like a express customer service line and it's annoying.